McCall Land & Cattle
McCall Land & Cattle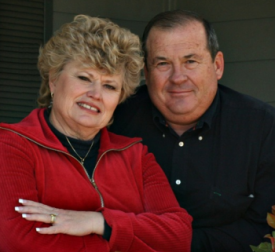 Howard McCall
1524 Eubank NE, Suite 5
Albuquerque, NM 87112
505-379-4333
h4mccall@gmail.com
McCall Land and Cattle Co. maintains cattle operations in Caldwell, Texas near College Station and Moriarty, New Mexico east of Albuquerque on I-40. Many years ago we bred some of the best Limousin in the Southwest. As we began to understand the issues with Limousin cattle, and I do believe they have a place in the cattle industry, 18 years ago we studied cattle that would be great mothers, be born small and wean at great weights. The conclusion was that the cattle industry was on the brink of moving towards Black Angus. We began the conversion ourselves.
Are we ever happy with our decision. One of our original goals still remains today-- "Angus cattle are not thick enough so let's find Angus cattle that would approach Limousin muscle." We have worked long and hard to raise Angus cattle with lots of rib, huge rib eyes, wide based on great legs, easy calving, that will grow.
Our goal has been to raise bulls for our customers that will cover the bigger ranches of New Mexico and Texas while making calves that will calve without assistance, work for several years and wean big calves to make the rancher more money.
We have accomplished this through selective breeding with a large AI program and an Embryo program with our best Donor cows. We have paid special attention to use herd sires with low birth weight EPDs, rib eyes greater than 15, large yearling weight EPDs, that pass a very critical visual scrutiny Only selecting from EPDs is a flaw we have stayed away from. The bull that works for a rancher is a complete bull. We thank the many repeat customers we sell to every year.