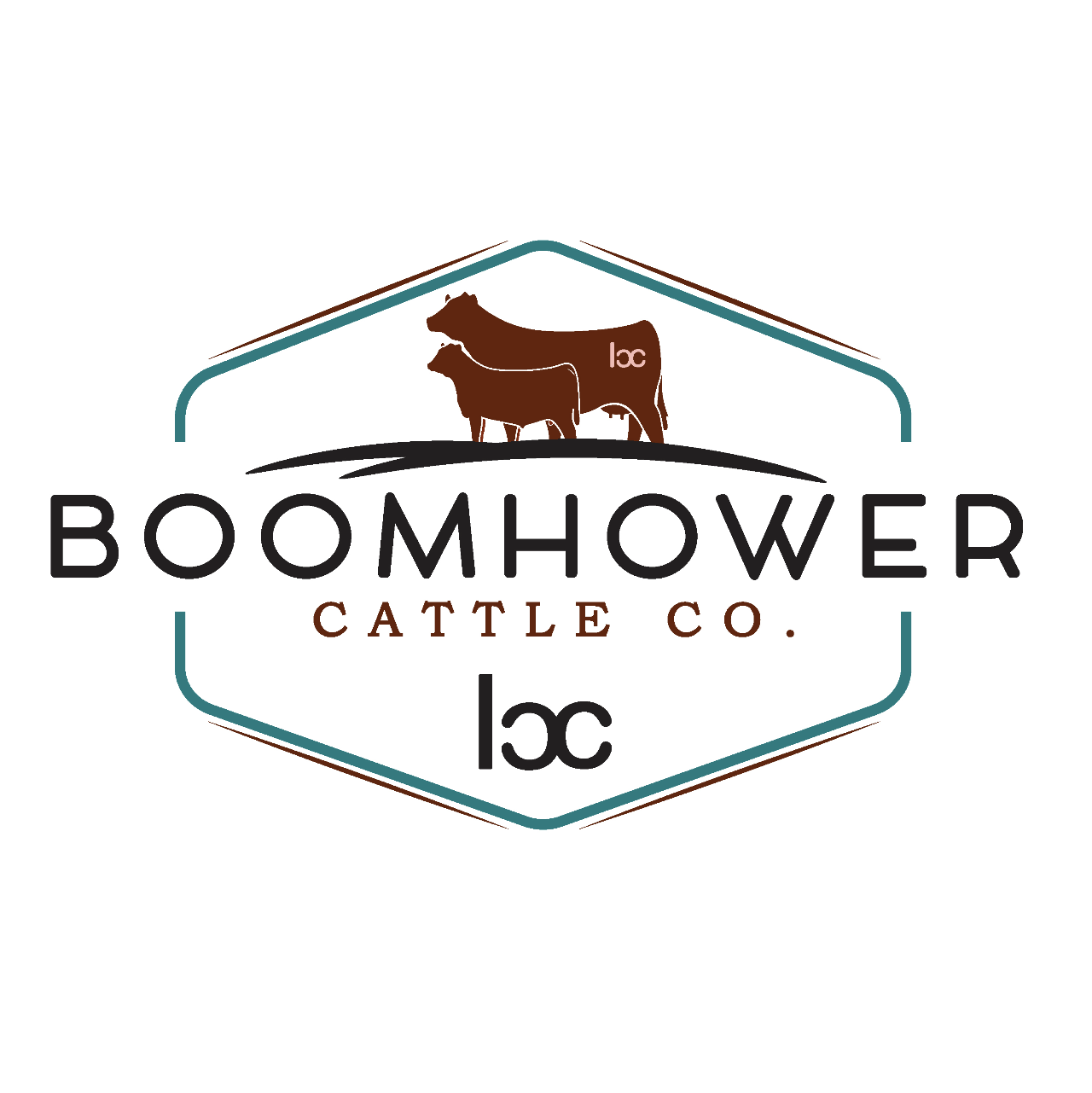 Boomhower Cattle Company is a family owned and operated, commercial and registered Red Angus cattle ranch located near Russell, Kansas. We focus on the quality, longevity, and performance of both our bulls and cows. Our primary genetic focus is Red Angus, and over the years with some of our herd we have integrated high quality Simmental and Hereford genetics through artificial insemination to continue improving our herd genetics and bringing the best Red Angus and Red Angus cross cattle to the market.
We sell some of our bulls private treaty from our ranch, but we also like to bring some of our select bulls to this bull test and take another step forward in showing and sharing these great genetics we've been working for with different parts of the Midwest. The bulls we brought to this test, we couldn't be more proud of and happy with their performance thus far. With our bulls, we focus on the full package, birth and weaning weights, carcass quality, performance and longevity, milk production, and good temperament. We also strive to achieve excellent body composition and longevity in our females with good maternal instincts and produce high quality calves. With our genetics, we are producing cattle that are of the highest quality but still economically friendly for the budget. They will have all the looks and growth you will want without breaking the bank on the feed bill. Their offspring will go on to be excellent candidates for replacement heifers and herd bulls as well as high grading steers. The old saying goes, good things take time, and over the years we have taken the time to focus on quality over quantity and grown what we believe is an excellent herd with reputable genetics.
We are grateful for the opportunity to present these bulls at this sale and hope you all will like them as much as we do! If you would like to see more of our cattle and operation, please follow us on Facebook under Boomhower Cattle Co.
Thank you and God bless!
Jesse and Kelli Boomhower
3144 188th Street
Russell, KS 67665
Phone: 785-324-2358