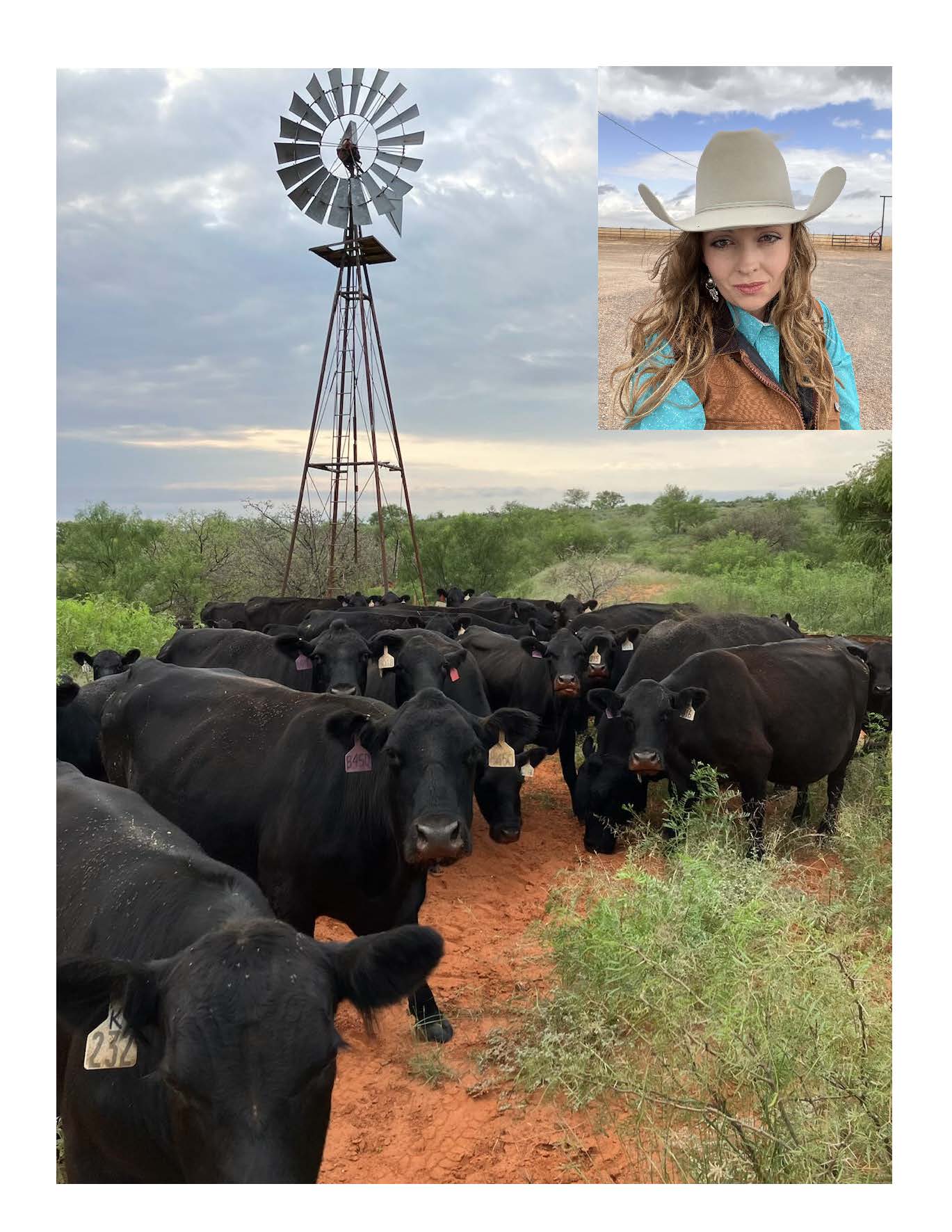 Early on in my childhood, my parents made an effort to involve me with the day-to-day activities of cattle ranching. I was along for the ride when they fed cake, built fence and hauled cattle…not to mention the many, many 'pasture miles' of cow checking. I became friends with the animals my family cared for and developed a deep appreciation for livestock. One day, when I was five, my parents brought home an orphaned calf that was only a few days old. They gave her to me to raise as a bottle calf, and "Lady" became the first official member of my very own Angus herd.
As I grew up, I began to recognize the cattle my parents were raising were something special. Not only were Angus cattle considered "The Business Breed", but virtually everyone (even urban dwellers) had heard of Black Angus—an Angus steak was the best steak there was! I was proud to be a rancher's daughter.
In high school, I continued to help my parents on the ranch. Gathering and sorting bulls on a regular basis for private treaty buyers taught me a lot about handling livestock. I also came to appreciate the assistance of a good horse and dog. From time to time, cattle buyers from Mexico would come to the ranch, giving me the opportunity to charlar en Español.
As time went on, I realized my parents and grandparents had invested a lot of time and care over the years, and that they had built a high-quality, yet functional, Angus herd. My family's selection over time for docility, calving ease, good mothering ability, feed efficiency, and structural soundness has created an Angus herd with a strong foundation. Their cattle not only have the polished look any good Angus should, but they also have backbone. They are well-suited to handle the various harsh weather conditions that are typical for Eastern New Mexico and the Texas Panhandle.
Today, I still have my Angus herd that was started by Lady. My herd is small, but they represent something that was started 70 years ago by my family…the pursuit of progressive genetics paired with the idea that an animal should be well-suited for its environment.
Ashley Hartzog
Silverton, TX
Phone: 806-470-1460