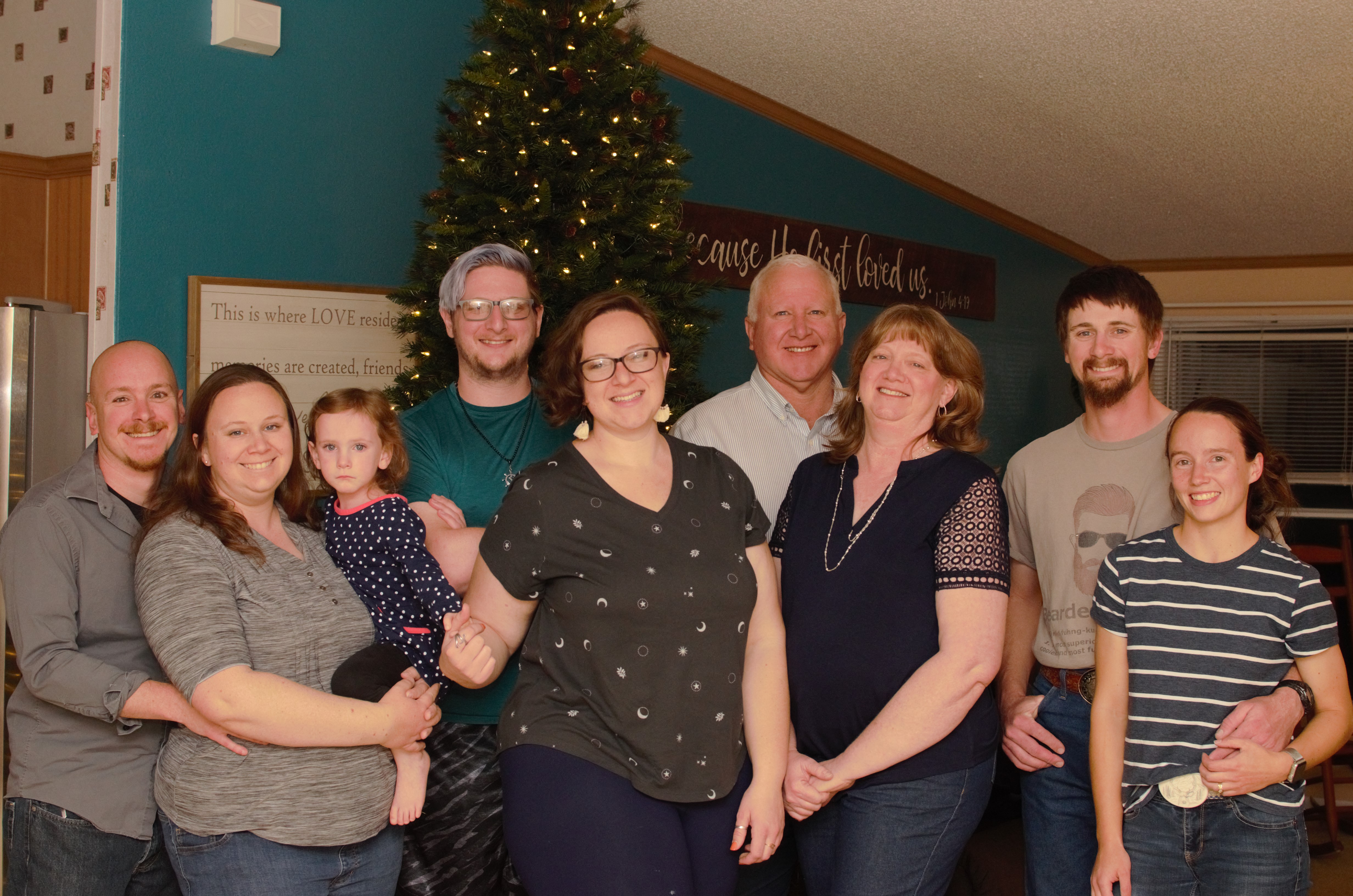 We feel that as a registered breeder we have a responsibility to raise the most profitable cattle that we can for the commercial cattle industry. We believe that profitability starts with fertility. We weighed our cows after weaning in 2016, and our 4 year and older cows averaged 1156 lbs. and 96% of them were bred.
The next most important trait for us is calving ease. We have found that calves that die at birth do not have very good weaning weights!
Once that live calf is on the ground we want it to grow rapidly and efficiently. We have been performance testing bulls at the NMSU Tucumcari bull test for over 40 years. It was often a humbling experience as we competed against other breeders. We have focused on rapid growth genetics (High Yearling EPD) without sacrificing calving ease (Low BW EPD) since 1980. We were blessed to have bred 14 of the top 26 high indexing Angus bulls in the 2021-22 test.
Once these calves grow out, they need to provide value for both the packer and the consumer with high quality carcass characteristics for the benefit of the industry, and the females kept as replacements need to be moderate sized, efficient converters of grass to produce adequate milk to raise heavy, soggy calves and breed back every year.
This is why J-C Angus is utilizing bloodlines that excel in the traits of Fertility, Calving Ease, Rapid Growth, Feed Efficiency, and Carcass Quality.
We strive to do everything we can to improve our genetics and want our buyers to have confidence that our bulls come from the Southwest and have adapted and been selected for over 40 years to perform in our tough environment at 6,500 feet elevation. Our bulls have been developed on a high roughage diet designed to produce healthy bulls that are not over conditioned and that can adjust quickly to grass. Many of our bulls have been performance tested against other breeders/bulls in an unbiased third party gain/efficiency test, measured for feed efficiency, and ultrasound measured for carcass quality. They have all been fertility tested, PiBVD tested, trich tested and are Ready For Work!
We pray that our cattle work as well for you as they have for us, and we greatly appreciate and thank past buyers who have invested in J-C Angus genetics.
John and Cathy Heckendorn
Sarah Heckendorn, Caleb Heckendorn
Joshua and Morgan Heckendorn
Joe and Rebecca Isabell (Abigail and Samuel)
75 A Pueblo Road North
Moriarty, NM 87035
Cell Phone: 505-379-8212